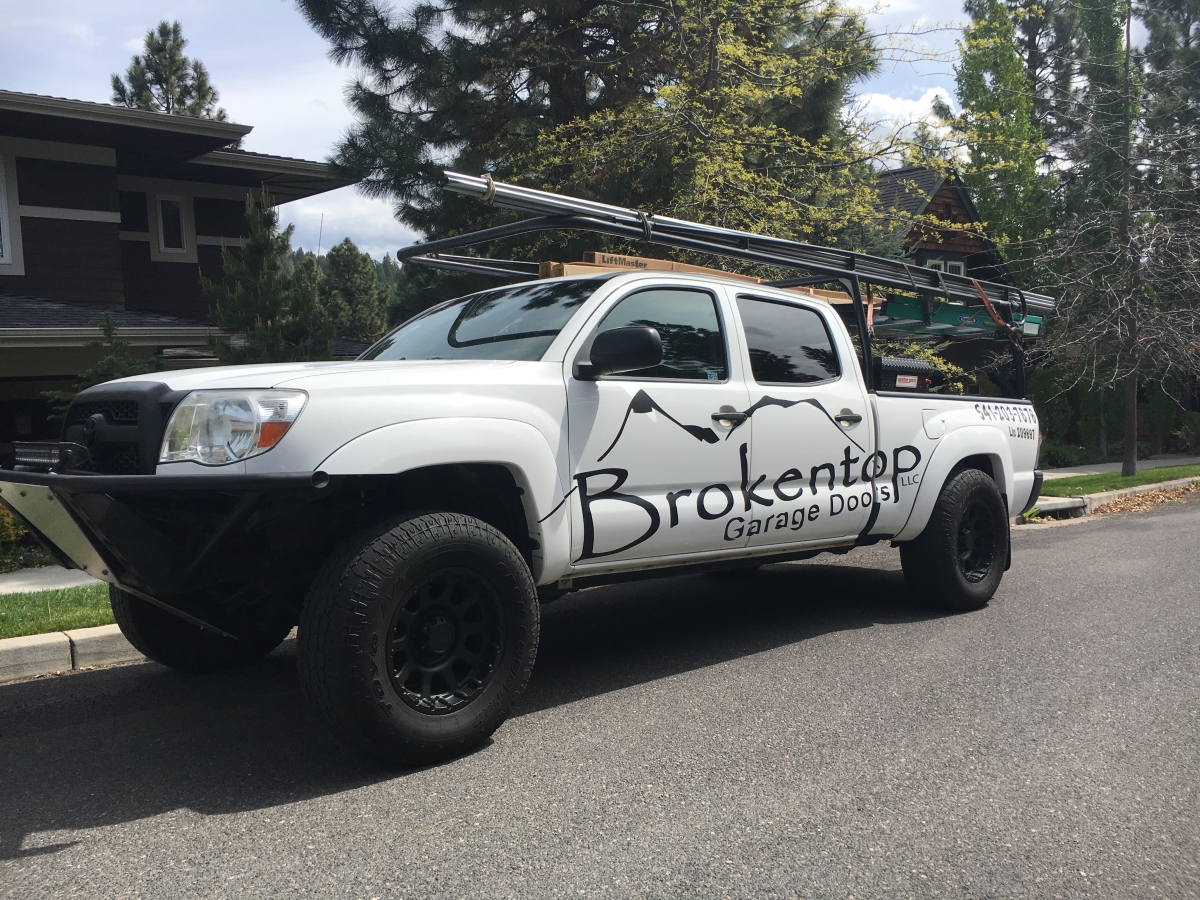 Garage Door Torsion Spring Replacement
A torsion spring gains energy by being twisted around the shaft providing lift to the garage door.  At Brokentop Garage Doors, we carry heavy-duty, high-cycle and precision-focused garage door torsion springs.  The top reasons garage door torsion springs break is due to age, rust and cold weather.  You can tell when your garage door springs are getting old by following these steps.  First, lower your garage door to the ground (opener not connected), second, raise the door two or three feet off of the ground.  Next, Let it go.  If the door stayed in place then your springs are in good working condition.  However, if the door feels heavy and sags then your springs are showing age and are worn.
Garage door torsion springs power 90% of the lift that is required to raise a garage door.  Due to the strain, torsion springs generally only last for 7-9 years.  Generally speaking, the garage door is being used more often as the front door thus, increasing the daily cycles, springs may only last only 4-6 years.  Occasionally, springs can break in as little as one year but this is rare.  Coupled with weight of the door and spring system that is in place these years can vary.  Brokentop Garage Doors recommends calling one of our technician's in for this repair as it can be very dangerous for the untrained person. Call now for a free estimate at 541-203-7676!
Warning!
Replacing garage door torsion springs is extremely dangerous.  The springs are under tremendous tension to operate your garage door.  The proper tools must be used and safety procedures need to be followed.  Consequently, there are possibilities you could lose hands, limbs and even your life. Additionally, you could also damage property.  All things considered, we want your business, but not at the expense of your well being.  Ultimately, if you have any doubts about your ability to safely change your springs, we recommend you hire a professional to repair your garage door. Safety First!