WE FIX AND REPLACE GARAGE DOORS IN METOLIUS Oregon
Has your garage door malfunctioned?  Do you need your garage door repaired or replaced?  Does your garage door require maintenance? We service Metolius and surrounding areas.
Brokentop Garage Doors specializes in repairs, maintenance, and installation of garage doors in Metolius.  We are your local garage door repair and garage door installation company for Metolius. Our team of expert garage door technicians are trained in broken spring replacement, garage door repair service, scheduled garage door maintenance, and new garage door installation.  We offer excellent service coupled with one of the best garage door warranties in Metolius.  We also, provide emergency service.
Garage doors require repairs from time to time.  No matter what the issue is, Brokentop Garage Doors has the knowledge and skills to solve the problem quickly and professionally.  You may not want to invest in a new door, we understand, and we will never pressure you to do so.
At Brokentop Garage Doors, our goal is to not only to help you protect and secure your home but to make the process as seamless and enjoyable as possible.  To emphasize, we pride ourselves on our excellent reputation and satisfied clients.  For this reason, clients attest to our superior craftsmanship, clear communication, attention to detail, honesty and integrity.
METOLIUS PROFESSIONAL GARAGE DOOR REPAIR
Our trucks are stocked with garage door parts for most makes and models to make the necessary repairs by all means, on the first visit.  We offer custom garage doors specifically, from Amarr and Northwest Door.  These are local manufacturers with high-quality custom garage doors that will seamlessly fit in with your home.
Brokentop Garage Door offers a wide variety of residential and small commercial garage doors and openers in Metolius.  Additionally, we offer a vast assortment of colors, windows, and garage door accessories.  We assist you in creating a custom look to fit your home.  We offer solid wood, wood overlay, classic steel, costal, classica and carriage house residential garage doors.  In addition, the high-quality garage doors offer the top security features along with safety for your home.  Regardless, if you need your garage door repaired or replaced in Metolius, contact us for a FREE ESTIMATE!
METOLIUS GARAGE DOOR REPAIR
Brokentop Garage Doors is a local, family owned and operated garage door repair and installation company servicing Metolius.  We offer you professional, fast and furthermore friendly service. In any event for prompt and reliable service call Brokentop Garage Doors.
Brokentop Garage Doors has decades of experience as well as a great reputation in the Metolius area.  We are explicitly devoted to providing our customers with excellent garage door repair.  Our team is highly trained, skilled and experienced.  Our techs will be happy to fix your broken garage door spring, bent track or broken cable.  We have you covered in any garage door repair situation and we get it right the first time. Likewise, we provide yearly garage door maintenance.
Our professional and knowledgeable team will assist you in choosing a garage door that is the perfect style for you and your home in Metolius.  Additionally, our experienced technicians professionally install it!  Our skilled service garage door specialists are not only prompt, we are reliable in providing service for almost any garage door and door opener repair you may need.  All things considered, we take pride in being Metolius's experts on garage doors and openers.  Brokentop Garage Doors, Inc. proudly services for Metolius and surrounding areas.
Brokentop Garage Doors offers new custom garage door installation.  We carry LiftMaster garage door openers, which are considered the highest quality in the industry.  We provide garage door maintenance or repair service to the community Metolius. Call Brokentop Garage Doors or request a free quote today!
Metolius Oregon Garage Door Services
When your garage door is in need of a repair, upgrade, tune-up or you need a new door, look no further than Brokentop Garage Doors. We service Metolius and the surrounding areas.  In short, we are a full service garage door repair and maintenance company. Not to mention, we offer the most reliable products and services for all your garage door repair needs.  To put it another way, we provide the most reliable garage door repair services at absolutely the most competitive prices in the industry.
Metolius Garage Door Repair
Hours of Operation
Mon – Fri 7am-7pm
Sat 8am-4pm
Sunday Closed
Phone Number
Office: +1 (541) 203-7676
Thank you so much for our beautiful new garage door! It just gives our house that extra touch to make it stand out. Your service was fast and professional, which made the whole experience so easy. I'd highly recommend Brokentop to anyone needing a replacement or an upgrade."
Metolius Oregan Garage Door Blog
Visit our garage door blog today for helpful tips on installation, maintenance, safety & more!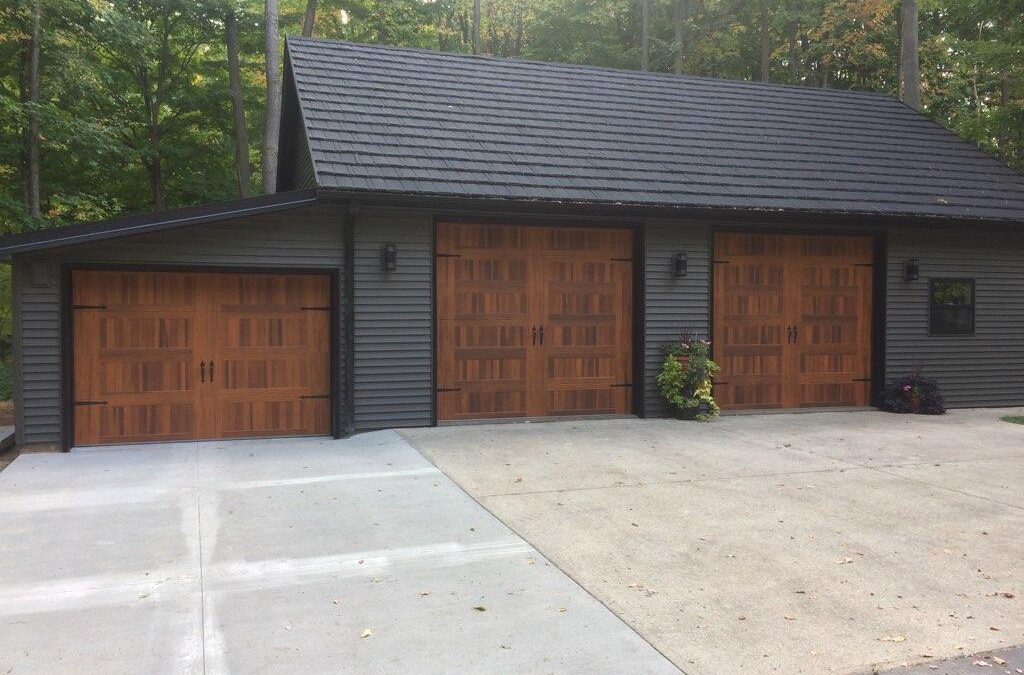 The Ghost Garage Door: Have you experienced the mystery ghost garage door opener? If you have then you know how frustrating this issue can be. Your garage door will mysteriously open on it's own. If the garage door opens when you are away from home it can expose items...
read more